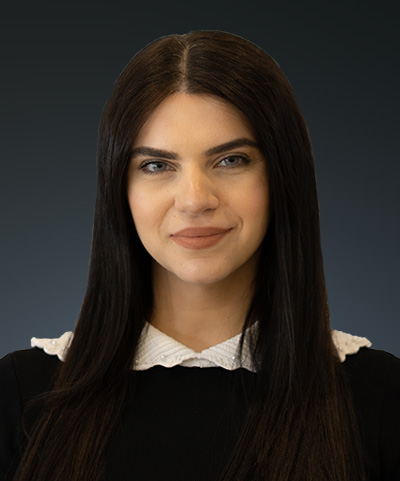 Ani Gumrikyan
Corporate Accountant
Ani Gumrikyan is responsible for IRG's corporate accounting, where she is an essential part of the company's day to day operations.
She started her career with her first ever job as an accountant at a Los Angeles real estate group. She worked all accounting positions from daily operations to audits and worked her way up to accounting manager where she managed the entire accounting department. With several years of real estate accounting under her belt she joined LA's most coveted vegan restaurant group Love Serve Remember's corporate accounting team. There she was responsible for Gracias Madre's and all Gratitude restaurants daily sales analysis along with corporate financing, operations, and budgeting. Before joining IRG, Ani was the cost accountant at a manufacturing company in DTLA where her meticulous accounting skills help improve the company's profits.
Ms. Gumrikyan has lived in Los Angeles her entire life where she received her Bachelor of Science in Accounting with options in Business Management.